Summary : 

eCom Turbo is a Shopify conversion theme designed to help boost conversions on a Shopify store. It's easy to install and set up. Plus, it has bundles of features you can customize for your ecommerce store.
How themes are important and significant in helping boost your conversions and sales?
Having a good theme to transform website visitors into paying customers requires more than simply adding products to your store or adding extra features to engage and interact with them without slowing its page performance. People hate slow websites. I do. 
An increase in loading times can also be a factor in unexpected drops in traffic.
Shopify offers some good starter template designs. However, if you are really serious and want to succeed and strengthen your brand's presence, then you need to perhaps find a theme that matches your brand. 
Here comes the eCom Turbo Shopify theme!
eCom Turbo is fast loading, lightweight, customizable Shopify theme created by Franklin Hatchett that is designed to help boost website traffic and conversion.
In this eCom Turbo review, we'll explore the amazing variety of features of eCom Turbo theme and find out whether it's the best Shopify theme in 2020.
Here are the topics that I'm going to cover in this review:
eCom Turbo is a premium Shopify theme built by Franklin Hatchett who also created the eCom Elites and Savage Affiliates.
This theme is specifically designed for mobile optimization and looks great both in mobile and desktop. It comes with a variety of powerful conversion-boosting features including email collector, add scarcity, boost conversion rates, opt-ins and so much more. 
From support to customization options, the eCom Turbo theme gives you everything you need to bring more conversions for your Shopify store. Plus, it's beginner-friendly and easy to customize.
eCom Turbo Theme Features and Apps
eCom Turbo comes with a variety of features designed to improve conversion rates and sales.
Here's an overview of the eCom Turbo features and why it's essential for your Shopify store.
An email collector is one effective way to build an engaged email list of existing customers as well as potential customers who drop by your Shopify store. 
Basically, it appears as a pop up when a customer is on your site. It allows you to grab their email address in exchange for a discount/coupon code.
You can then use this email to send product ideas and keep the interests of your potential customers.
Okay, serious money. How is email collector a valuable asset to your website? Well, 87% of B2B marketers and 77% of B2C marketers use it to nurture their audience.
Creating a valuable lead or email capture strategy is one of the most effective ways to increase conversion rates to your Shopify store. You might want to try one, too to see how it works.
The fear of missing out can have a powerful impact on shoppers or potential customers.
Flash sales and countdown timers help increase more sales and bring more conversions to your Shopify store.
eCom Turbo features a scarcity timer designed specifically to add a level of pressure or urgency to potential customers.
This strategy works well and helps potential customers in making purchase decisions. You'd want the customer to purchase, ideally, the first time they check out your product or even land into your Shopify store. Now, where's the opportunity here?
You can use this strategy to your advantage by creating some sense of urgency in your copy. Make sure to not overdo it. Otherwise, it can hurt your brand and drive your potential customers away.
Here's one successful example and good reference on how to use the scarcity strategy.
Case in point, Noah Kagan has tripled his email subscribers (from 12,000 to 50,000) for his OK Dork marketing blog using this scarcity tactic.
Using the scarcity strat (the right way) can inspire and motivate potential customers and increase conversion rates. It's a good way to communicate a sense of urgency to your potential customers.
Just look at this stat: Upselling increases revenue by 10-30% on average. 70-95% of revenue comes from upsells and renewals on average (for companies who offer them). Upsells are 68% more affordable than acquiring a new customer.
Showing products to your customers that are relevant to their interests or previous products they purchased is an effective strategy to increase customers.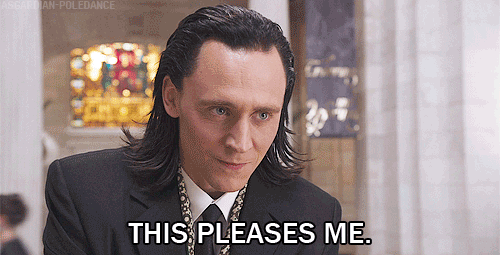 How does this upsell feature work? For example, if you purchase fries and they ask if you'd like to add more fries, or you'd want to supersize your order, they know you'd purchase them if they offer you something bigger for a small discount. 
Here's a visualization by Paldesk on how upselling works.
Did you know? 35% of Amazon's revenues were a direct result of its upsells.
This sales technique where you offer your customers the chance to purchase upgrades (better features, better specifications, more volume) can be very helpful in boosting conversion rates.
Now, probably the question is what products you should upsell? A better way to upsell is when the recommendation puts your customer into the product that's the best fit for their needs.
It all comes down to one thing: value.
Okay… does a website footer really matter?  The short answer is YES. 
Perhaps it's one of the most ignored or not given much attention or weight by marketers but it can be used to leverage traffic and potentially bring more conversions to your Shopify store or site.
Smart Insights reveals that website footers can increase conversions by over 23%, and revenue per visitor by 16% if they're well optimized.
Take a look at this example and how the footer is maximized. That's HubSpot website btw.
Most Shopify themes don't offer much in the way of Shopify footer customization. Fortunately, you can completely customize everything within eCom Turbo.
By default, you can include satisfaction guarantees, free shipping, guarantee boxes and a whole range of social media profiles. It entirely depends on what you include here and which are available.
Urgency sales ticker works quite similarly to scarcity timer. It also triggers FOMO instinct.
It appears as a small popup in the left-hand corner of the page, telling them that someone has recently purchased a product from the site. This little popup is a valuable feature to add to your Shopify store.
An Experian report found that promotional or emails conveying a sense of urgency had at least 14% higher click-to-open rates, 59% higher transaction-to-click rates, and twice as high transaction rates compared to their average marketing emails.
Here's a clever example on how urgency can be used to boost conversions.
Not only these are valuable and common in email marketing but also work in ecommerce website design and landing pages. It can help engage and excite customers on your product promotions.
Trust badges are one of the under-utilized yet essential aspects of running your ecommerce or Shopify store.
It verifies to a stranger that they can (and should) entrust their personal information with you. When used correctly, they can have a huge impact on improving conversion rates.
In fact, statistics reveal that 48% of the participants indicated that trust badges or trust marks were one of the most important things they considered when shopping online.
The eCom Turbo theme comes with a customizable trust badge which is optional. These are graphics that can be added around the theme, usually in the header or below the product pages.
For example, if you have a 30-day refund policy or free shipping on your store, then you can highlight or show this on your website.
Basically, it adds an extra level of trust, as it is essential in your customers' purchasing decisions. It shows potential customers the level of security they get on orders, refund policies or even customer support numbers.
According to Small Biz Trends, 70% of small business B2B sites lack a call-to-action. 
With eCom Turbo, you can now create an awesome and completely customizable call to action buttons on the homepage, product page and cart of your Shopify store. 
These are MASSIVE conversion boosters. This essential and conversion-boosting feature gives you complete full control over your customers in your store! 
If you want your customers or website visitors to take action and purchase your products, you've got to assist them with a benefit-oriented CTA.
Again, why are CTAs necessary?
More than 90% of visitors who read your headline also read your CTA copy.
This means personalized calls-to-action can help you generate more leads and improve conversion rates.
Create a beautiful homepage that gives you the ability to change text colour and move everything around.
You can change and choose the colours and you can also do it on the product pages!
It's important to create a homepage that flows with your entire store so we have given you the ability to do that and boost conversions.
According to Neil Patel, personalized pages can boost the quality of leads. With a customized homepage, your potential customers will know what you have to offer for them specifically. A page with generic or standard themes might not show visitors what you've got to offer.
Research also reveals that personalized homepage promotions influenced 85% of consumers to buy while personalized shopping cart recommendations influenced 92% of shoppers online.
The power and potential of personalization are just endless.
A Quick Look at the eCom Turbo Course
When purchasing the eCom Turbo theme, you will also need to review the eCom Turbo course to learn how to get started and maximize the theme's awesome features.
In this section, I'll take you through the instructions and training that Frank provides for eCom Turbo. I'll also show you what the theme looks like and some of the things you can do in the theme customizer.
Once you have purchased the eCom Turbo theme, you need to login to the member's area using the login details given to you.
You will then land on a page where Frank shows a series of videos that provide instructions on how to install the theme and customize every aspect of it.
Here, you can learn how to use the various conversion features discussed in the previous section.
You can also access your profile settings through the user icon on the top-left, contact support by clicking the question mark icon, and access Frank's deals on the right.
Lastly, you can download various assets for your Shopify themes such as trust badges, payment icons, and social icons.
The standard homepage layout for eCom Turbo features a menu header with logo, slider, product collections, and the footer at the bottom.
Now let's learn more about what you can expect after installing the theme.
Header
For starters, you can change the logo, logo size and alignment, font size and menu, which you can customize separately.
In addition, you can create and display an announcement bar (for example, free shipping or other deals) that will appear at the very top of the page. You can add links to the announcement, change the colours, and adjust its timing settings.
The announcement bar can provide a good boost to conversions if used right.
Slider
The slider can be moved anywhere on the homepage. You can change its shift timing (auto-rotate or not), height, and text size.
You can change its content and add as many slides as you want. Slides can have videos, images, links, and more. If you don't want a slider on your homepage, you can easily disable it.
Collections
The next major element of the homepage is the product collections. You can create and display as many collections as you want including best-sellers or specific categories.
For each display, you can customize the title, font colours, price layouts and buttons. You can also set the number of products per row and number of rows in the collection.
Footer
eCom Turbo provides a footer that is relatively simple but very effective for improving conversion rates. Some of the things you can do are:
enable and customize payment icons (MasterCard, Visa, etc.)

change the title and subtitle sizes and colours

upload custom icons for each footer section

enable a compact newsletter signup form
You can use the default Shopify footer if you want, but that's optional.
Product Pages
For starters, you can do things like change the image size and enable quantity selectors and variant labels. In eCom Turbo, you can also add social sharing buttons.
Next, you can enable swatches and change the font sizes and colours of headings or titles, buttons and product prices.
You can pretty much customize every aspect of your product page, and it even lets you customize the mobile version separately.
Cart Page
Some of the things you can do on the cart page are:
enable and customize scarcity (expiry) timers

customize the checkout button

enable discount codes

show security badges for added trust
There are so many more store customization options that you can make with eCom Turbo to maximize your Shopify store.
How much does eCom Turbo cost?
For $97-$147 with a full money-back guarantee, you'll get the powerful features and customization options to help you make the most of your ecommerce business. You can install it on your Shopify store right away, configure it and see if it's the right theme for you.
The Basic or Standard eCom Turbo plan starts at $97. The special pricing is normally at $147. You can use it for one Shopify store.
The Unlimited Plan only costs $127 and you can use the theme for 3 Shopify stores.
If you choose the Advanced eCom Turbo plan, you can purchase it at $147 where you get to use eCom Turbo in unlimited Shopify stores. If you have multiple stores, this is probably the best option for you. Plus, there's a free training on ecommerce and exclusive access to eCom Turbo Facebook group.
Why buy the eCom Turbo course
Fast load times
The theme loads very fast which is essential since it's a ranking factor in search engines. eCom Turbo includes built-in apps and the default page load time was around 2 seconds. Studies show that for best conversion results, websites with load times at most 3 seconds get better conversions.
An added benefit of not having to install separate apps is that your site will be faster because it doesn't have to query additional URLs.
Best price
Compared to other Shopify themes out there such as Jetpack, Shoptimized or Shopify Booster, eCom Turbo is definitely the best priced Shopify theme for dropshippers.
The standard paid theme you find on the official Shopify store costs $180, and this is only for one site license. eCom Turbo costs just $97 for one license and $147 for unlimited licenses, so it's not even a contest.
Easy to install and customize
Installing the theme is really easy. You simply need the zip file or folder with the theme inside, and you can upload the theme to your Shopify store. Its sleek and simple design makes it easier to customize them. The sections are easy to use and you can turn each on or off individually.
Conversion-boosting features
Perhaps the biggest reward of installing the eCom Turbo theme is its conversion structure. To maximize your visitor's value, it has features including scarcity timers, sales tickers, upsell pop-ups, email collectors and so much more. It gives you everything you need to make your store attract more visitors and make conversions.
Extensive eCom Course
Using eCom Turbo is going to give you an edge over the competition. You no longer have to rely on expensive apps to optimize your store. This is the all in one solution you need!
Bonus (Dropshipping Training)
In eCom Turbo, there are also training videos included from setting up a Shopify store down to finding products to sell, including some that could be sold right now to help you have an idea of what to sell.
If you really want to succeed or need more in-depth training, then I would recommend you get eCom Elites alongside with the theme. 
Who the eCom Turbo Course Is For?
eCom Turbo is for everyone who is looking for a theme with flexible features, lifetime support and updates, money-back guarantees and of course, affordable price.
If you need a theme with a simple and professional design, then eCom Turbo is perfect for you. It gives you an edge over your competition and the ability to improve conversion rates. 
For those who are just starting in dropshipping or ecommerce and want a theme that obviously isn't one of the standard Shopify themes and have extra money to spend to make their store stand out from the crowd, then this is going to be perfect for you.
You can also take advantage of the ecom turbo theme if you are into selling Shopify stores to beginner drop shippers.
Final thoughts on the eCom Turbo Course
When Frank and his team set out to build and design eCom Turbo, they got in touch with Shopify to ask them what their design recommendation would be. They responded with "clean, classic and simple", and it's really no surprise that this is the best kind of design.
You want to make sure your Shopify store is optimized and responsive as possible. And that means ensuring the design or theme of your ecommerce store is designed mindfully from header to footer. 
If you're a drop shipper or an ecommerce entrepreneur who is serious about growing your ecommerce store, eCom Turbo is probably the best theme investment you can make.
After reviewing the wide variety of features of the eCom Turbo Shopify theme, it's definitely a theme I'd recommend to help boost your conversion rates. It's simple and easy to use. Plus, you can customize your Shopify store with loads of extras and apps. 
Now, whether eCom Turbo is the best Shopify theme in 2020?
For a really low price, you can get a license for eCom Turbo that allows you to put the theme on unlimited stores and enjoy all the benefits that come with it, including lifetime updates and support.
I have seen excellent results with eCom Turbo installed on a couple of my own stores, and I have no regrets about the purchase.
Just install the theme and see how much your conversions go up. But I'd definitely recommend it. 
Last advice: Try to also do split test changes to your Shopify store when possible and review which needs to be improved and keep working and updating it.
Do you have any questions about the eCom Turbo theme? Let's talk about them in the comments below! Or if you are ready to install it on your Shopify store…